OUTSOURCING MADE EASY
OUR BPO SERVICES
Unlock your business's true potential with our BPO services. Our team of experienced professionals is here to help you streamline your operations and focus on what really matters - your core competencies. Whether it's payment processing or sales and marketing, we offer a wide range of services to meet your unique needs. We utilize the latest technologies and industry best practices to deliver exceptional service and support that helps you achieve your business goals. Don't let the complexity of back-office tasks hold you back - let us handle them for you so you can focus on growing your business

EXPERTISE AT YOUR SERVICE
OUR PROFESSIONAL SERVICES
Whether you're a small business or a large corporation, our professional services can help you gain access to the expertise and advice you need to succeed. Our team of lawyers, accountants, and consultants provides a wide range of services that can help you make better decisions, avoid costly mistakes, and achieve your goals. From legal advice to accounting and finance, our professional services are designed to meet the unique needs of your organization.

Our service offerings highlight our passion for tailoring solutions that fit your individual business needs.

WHY CHOOSE BOSWIN FOR YOUR BPO AND PROFESSIONAL SERVICES NEEDS?
At BOSWIN, we're committed to helping businesses of all sizes succeed. Our BPO services are designed to streamline your operations and help you focus on your core competencies, while our professional services provide the expertise and advice you need to make better decisions and achieve your goals. With our team of domain experts, including certified accountants, project management professionals, HR specialists, and more, you can trust that we have the experience and knowledge to support you every step of the way. Plus, our cutting-edge technologies and best practices ensure that you receive the highest level of service and support. So why choose BOSWIN for your BPO and professional services needs? Because we're dedicated to helping you thrive.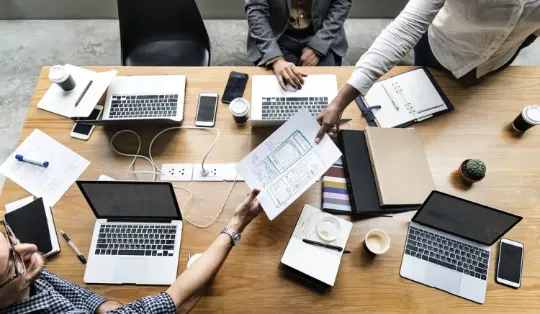 01.
 
Consultation & Proposal
We (can) advise you on the best solution for your business model and send you our comprehensive proposal.
02.
 
Onboarding
 Work with the client to smoothly transition the outsourced business functions to our team. Providing you with necessary resources, and establishing clear communication channels.
03.
 
Service Delivery

Deliver the agreed-upon BPO services to the client in a timely and effective manner.
04.
 
Monitoring and review
Regularly review the quality of your services to ensure that we are meeting the expectations of the yours.